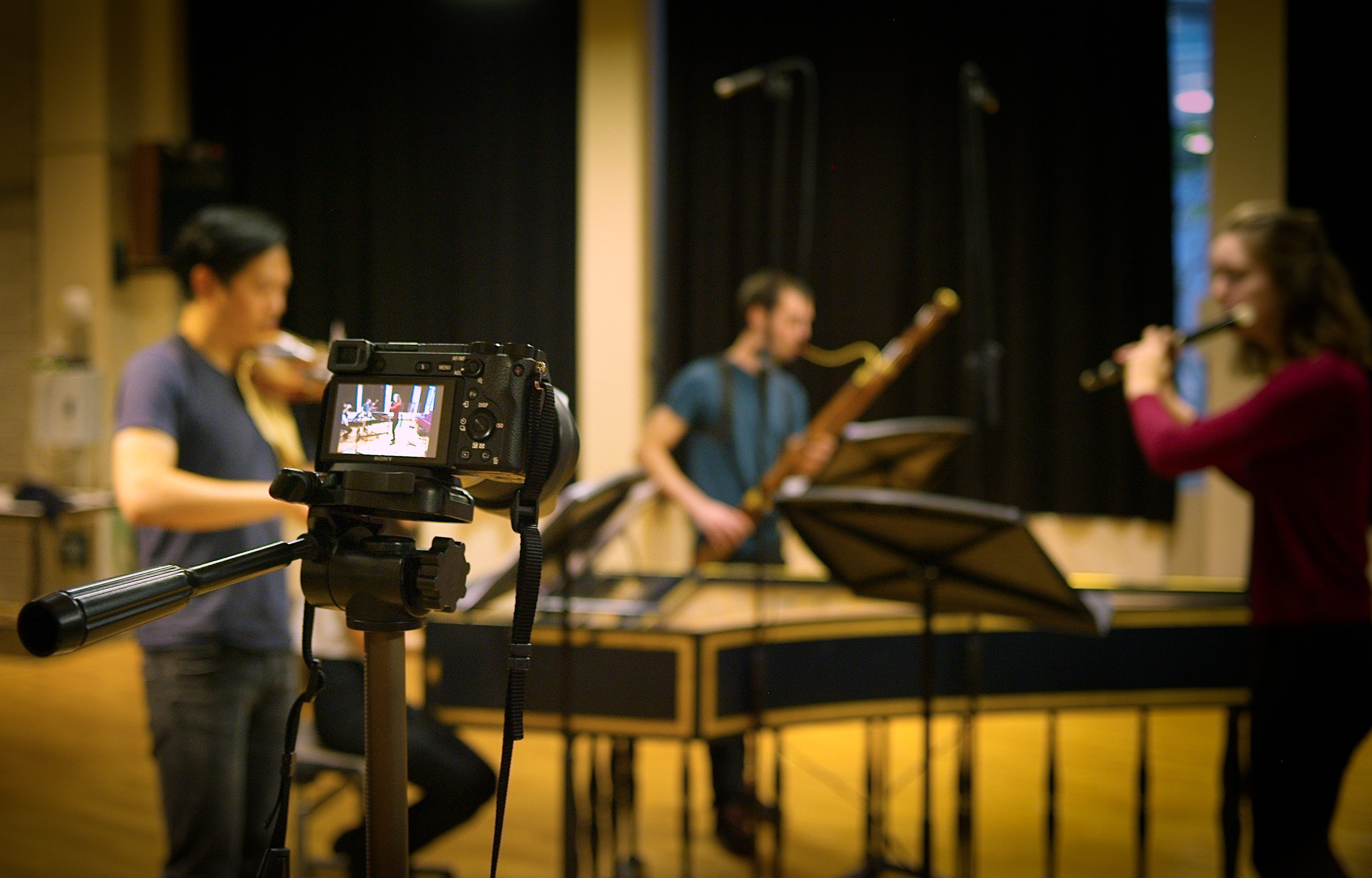 Make your project come true.
Would you like to record a musical project, a a video ? Would you like to stream your concert live ? Find details and house rules below.
---
I record both audio and video with high-end equipment and softwares. Wether you are a soloist or a small ensemble, wether you need a video for an audition, audio tracks for a CD or to post artistic content on your medias, if you want to broadcast a concert or if you just want a nice souvenir of a performance, I will make the best out of my gears and skills to help you achieve your goals and deliver a quality recording.
When contacting me, it is important that you tell me about the nature and purpose of the production, the repertoire and length, the number of musicians / performers and their instruments if relevant, if you need video and editing, location, hours to spend on location etc. Not only are these informations important for the preparation, they may also have an influence on the total fee.
On set, and depending on the type of production, I need from 30 min to 2h to set my gear up and about the same to pack. Save some time in your planning for it, especially for sound and video testing : according to the acoustics, lights and the desired results, we may need to move mics and cameras around until we are all satisfied. During editing, I will send you samples for your approval and final products via platforms such as WeTransfer or Smash. The format of audio files will be .wav, and videos will be .mp4. Videos are shot in 4K. If you need logos and images in the video, send them to me in .png for transparency.
You can broadcast a live performance with me on the platform of your choice, with quality audio, up to 4 camera angles and live video mixing including titles, logos, etc. At the end of your live concert a recording will be offered to you on demand. I can set my cameras and mics up to 20 meters from my station, and my station up to 20 meters from an electric plug. Make sure to have a stable internet access through Ethernet cable.
Either for recording or streaming, please make sure that you have at least one electric plug, a table and a chair for my station on location.
If possible and relevant, I will be delighted to add my photography services to your production for an additional fee. When sharing the photos and the final recording, do not forget to credit me for my work !
---